short fiction
'Talking With Spores', in Iris Wildthyme of Mars (ebook form, hardback), from Obverse Press.
'Blocking', in Strange Bedfellows, from Bundoran Press.
'Gonna Crack It All Open', in Twisted Boulevard (UK link, or direct from publisher here), from Elektrik Milk Bath Press.


'Squatter's Rights', in Burning with Optimism's Flames, from Obverse Press.

'Lost Ships and Lost Lands', in OQ 2.1: Tales of the City from Obverse Press.

'Skitterings in Corners' (illustration by Svetlana Sukhorukova), in issue 3 of the Journal of Unlikely Entemology.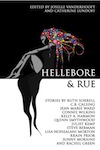 'Witches Have Cats', in Hellebore & Rue.
'Salt Water', in Eclectic Flash: The Best of 2010.
'Things Found on a Beach, at Slow Trains Literary Journal.
Another of my short stories, Falling After Icarus, is available on this website.